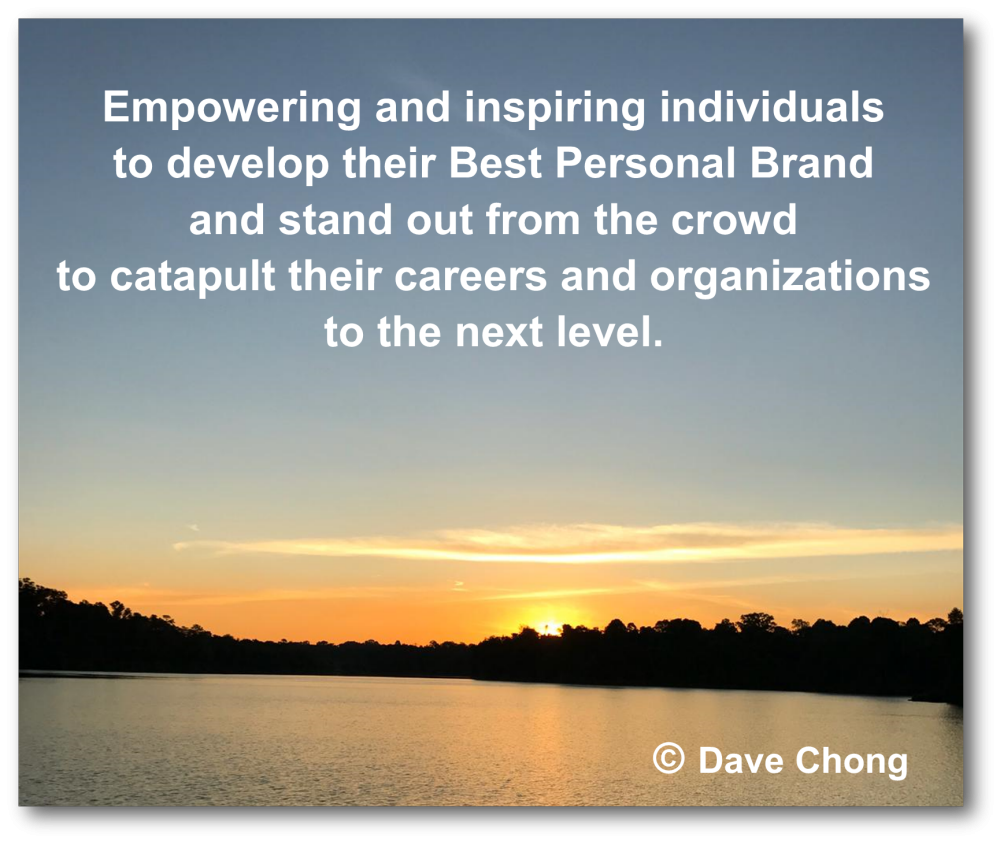 We can help you define and articulate your
Value Proposition, Differentiation and Marketability
so that you can maximize your potential to be
who you really are and what you stand for
in the most authentic way.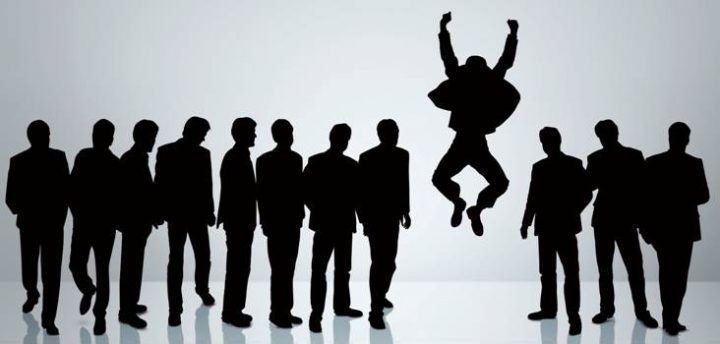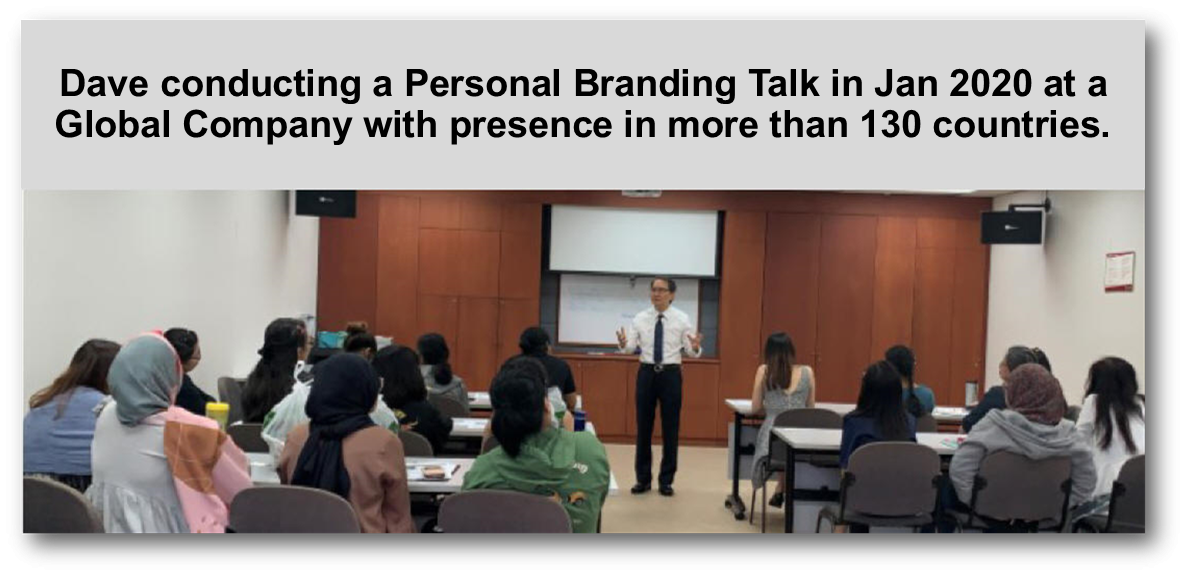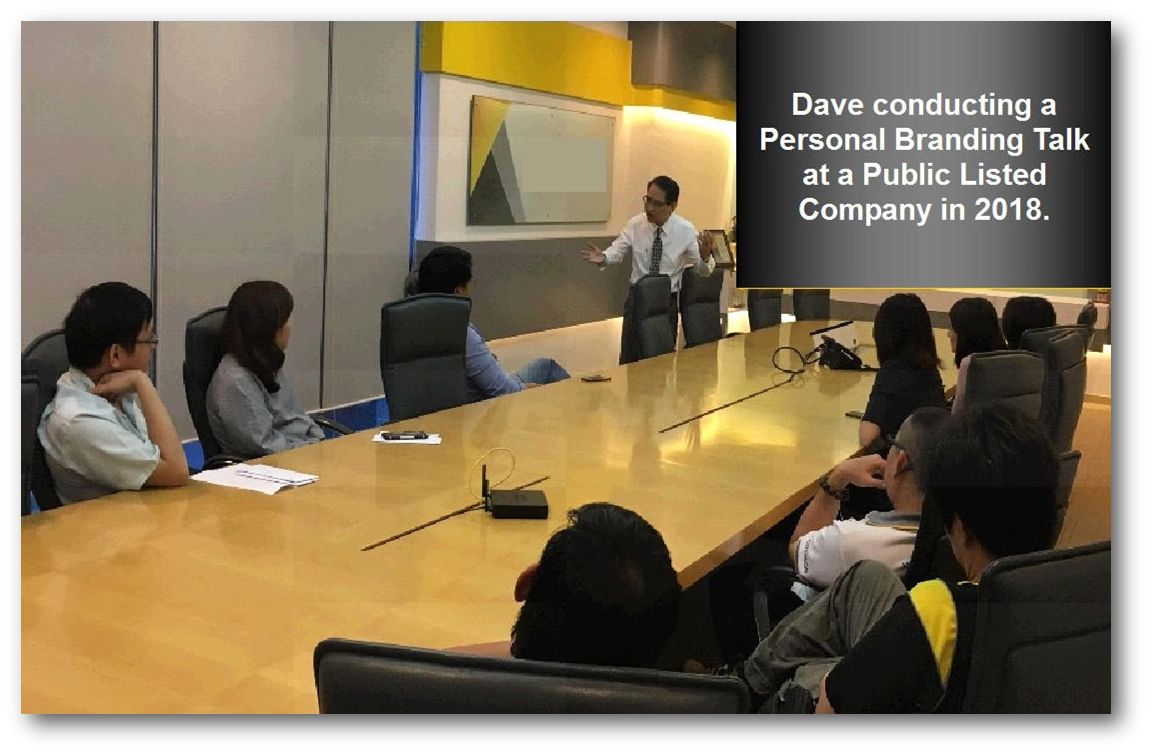 In 2013, Wall Street Journal stated that CLEAR COMMUNICATION is the most important job skill. PERSONAL BRANDING is second.
CHANGE YOUR LIFE
by changing HOW YOU COMMUNICATE
with yourself and others.
Many people are knowledgeable.
They have academic qualifications and work experiences.
Yet they have not achieved the level of success they want.
Why? KNOWING is not BEING.
stands for empowering and inspiring individuals to get
from KNOWING about success to BEING a success
- FROM KNOWING TO BEING

®
Our Executive Coach, Dave provides customized advice to help leaders, professionals and executives develop their communication skills and build their personal brand to enhance their careers.
He works with individuals in all stages of their career development to stand out from the crowd and achieve their career and branding goals.
Dave has been providing one-to-one coaching services since 1998.

Dave can help you to:
heighten your awareness for improvement.
clarify, prioritize and stay focused on your goals.
find better and faster ways to achieve your goals.
reduce anger, frustration, disappointment and resolve conflict, and improve work relationship and career satisfaction.
improve your communication skills.
improve performance, effectiveness and profitability.
build self-confidence and leadership qualities.
build your Brand YOU and stand out from the crowd.
develop self-mastery mindset and skills for personal growth.
Everyone dreams. Few live their dreams.
You can live your dreams.
- Dave Chong
Testimonials from one-on-one Coaching
"Dave Chong's coaching is instrumental to several breakthroughs in my pursuit for better sales in Real Estate since i had the privilege of engaging him.
In particular, the branding of oneself, staying laser sharp focus in your goals, even into details of being aware and productive in your daily routine.
The strong belief instilled in me that regardless of the state of economy, in good times or bad times, you can excel because you have that Champion mindset, that sets you apart from others.
Dave also has a softer touch. He constantly cares about you and sees that you succeed even long after the coaching ends.
Needless to say, I'm very grateful knowing Dave!"
Eddie Teh
"My achievements so far are proof of the success of your coaching! I am also able to help my staff and colleagues effectively with the strategies and tools you have provided me. I feel very fortunate, especially in the current uncertainties of our economy, to be doing well - credits go to you for your excellent coaching.
I am grateful! Thank you Dave for your competence and contributions!"
Arisfadillah
Senior Vice President
Salutary Avenue Group
(Offices in Singapore, Malaysia, Indonesia,
Bangladesh, Oman and Brunei)
"In life, it is very important to have a personal success coach to guide you to where your dreams and desires are. Having Dave as my personal success coach is the most remarkable mentorship I have ever experienced in my career.
Thanks to Dave for his undying passion to coach and share which has contributed a huge portion to my success today. It's a MUST for any person who has a strong desire for success to meet Dave."
Philip Chua
FP ChFC FChFP IARFC AMC
B.Bus (Hons)
High Net Worth Financial Services Director
Financial HealthCheck Leader
AIA Hall of Honour
representing AIA Co. Ltd.
"Thanks a lot for the sessions, the sharing of knowledge, guidance and coaching. I benefited immensely and really excited to put into practice at every moment. I am very grateful on the lessons learned and your sincerity and true concern for others really impressed me. Very inspired to hear all the success stories you shared and I am fortunate to be able to attend the sessions. I express my gratitude by living the lessons in my daily life and in every aspect of it."
Maran
Head of Supply Chain
"Dave always gives me new insights on how to be successful. He coaches simple and powerful concepts on how to differentiate yourself from others. He demonstrates how these concepts can be easily applied to portray a positive brand of yourself. Eventually, this brand defines your level of success.
Recommended for people who want to move from knowing to being successful!"
Sik Shu Wei
Systems on Silicon
Manufacturing Co. Pte Ltd
"There are so many things that you can learn from Dave who is experienced and has proven himself to be successful in his career and personal life.
Don't waste time, meet Dave now if you want to improve your life! Try it and I guarantee that you will look at life from a new angle and perspective. Dave is always there when I need help and he always does his best to help me find new ways to solve my challenges.
Thank you Dave!"
Rafael Widjaja
Consultant
"In 1998, I went through a tailored, one-to-one mentoring / coaching program by Dave. It was one of the most powerful and beneficial coaching programs that I have ever experienced. I have the opportunity and privilege to experience the energetic, empowering and lively coaching sessions again in 2012.
Dave never failed to enlighten me with his unmatched knowledge, know-how and exceptional opinion. It has triggered me into deep thoughts, creating AWARENESS through self-examination.
For anyone who wants to be successful in various aspects of life and experience a meaningful and positive transformation, Dave will be the best person to approach and work with. In addition to his profound knowledge and valuable experience, more importantly, he has a great PASSION - a passion to help anyone develop from just "KNOWING" to "BEING"."
Darren Ho
Senior Financial Consultant
Chartered Financial Consultant
representing AIA Singapore Pte Ltd
"I was very much in a crossroad, being lost in direction after having suffered several setbacks in my business ventures. After one session with you, I realized that I have wasted much precious time pondering and not being decisive about taking the next step in life.
In fact you have helped me to crystallize my thoughts and made me see my need to urgently take decisive actions in order to move ahead.
I appreciate your wake-up call and I will move ahead! Many thanks, Mr Chong!"
Brian Koh
"Great! What a liberated feeling! After one open and vulnerable heart session with Dave, it helps me to re-connect to my being, and know that I can still make a difference to others is indeed very empowering and magical! Thanks Dave, you are a great advisor!"
Patrick Tan
Brand Consultant
Dave Chong Associates Pte Ltd
Licence No. 16S8059